Electrograf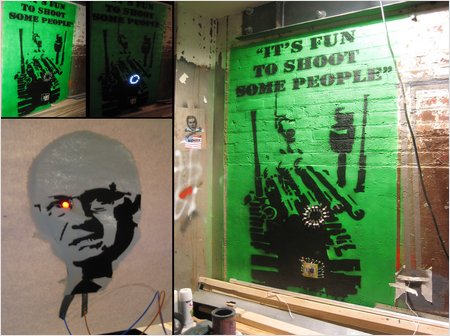 I think this is brilliant in a few ways.
An electro-graf is a graffiti piece or throw-up that uses conductive spray-paint and magnet paint to embed movable LED display electronics. The following pages describe the materials and processes used to create the prototype indoor and outdoor interactive electro-grafs created in the lab at Eyebeam.
Check out the how-to video.
Posted by jjwiseman at March 29, 2006 12:00 PM