Erann Gat: "How Common Lisp Sucks"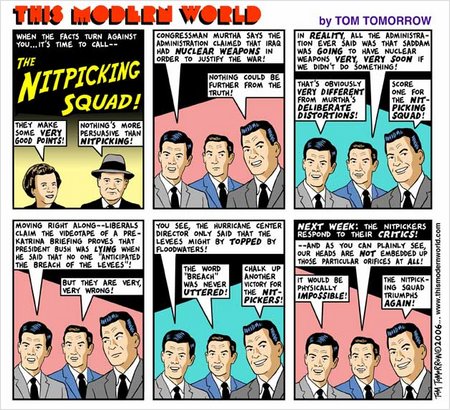 Steve Yegge's recent post on Lisp inspired Erann Gat to post "How Common Lisp Sucks" to comp.lang.lisp:
I am writing this because of the debate surrounding Steve Yegge's recent blog entries on Lisp. It is unfortunate that he made so many technical mistakes in his posts because they distract people from the fact that underneath all the errors he is actually making a valid point, that being that CL has very significant problems that are barriers to its adoption. (Some people think this is a feature, that having a few obstacles to overcome keeps out the rif raf. I suppose this is a defensible position, but I don't subscribe to it.)

[..]

Now, for those of you who wish to respond I ask you to keep in mind the following:

1. The details of my criticisms are mostly irrelevant. What matters is that CL is far from perfect, and that it has no mechanism for change. So don't bother picking a nit about one of my specific criticisms unless you wish to argue that CL is perfect and doesn't need to change.

2. I know a lot more about Lisp that Steve Yegge. I spent twenty years programming in Lisp for a living. I have authored some highly referenced papers on Lisp. I am far from the world's foremost expert, but I'm no newbie. If you think I'm wrong about a technical point you should think twice.

3. I do not hate Lisp. It is and has always been my favorite programming languages. My love for Lisp pretty much destroyed my career as a programmer. My motivation for criticising Lisp is not to convince people not to use it. It is to effect changes that I believe are necessary to get more people to use it. To quote Paul Graham, "It's not Lisp that sucks, it's Common Lisp that sucks." And actually, I would soften that somewhat: it's not Common Lisp that sucks, it's some parts of Common Lisp that suck. But make no mistake, some parts of Common Lisp really do suck, and unless they are fixed a lot of people -- myself included -- won't be able to use it even though they may want to really badly.
And the very first response:
Ron Garret <rNOSPA...@flownet.com> wrote:
> trying to use Lisp for e.g. writing a Web server is an incredibly
> painful experience compared to doing the same thing in e.g. Python.


I could list some web servers written in Common Lisp. And one of them was the first HTTP 1.1 compliant server and used by the W3C to debug the HTTP 1.1 reference implementation. And the youngest of the Common Lisp web servers was first released on 2005-12-31.
Posted by jjwiseman at April 21, 2006 03:08 PM