Griffith Observatory Preview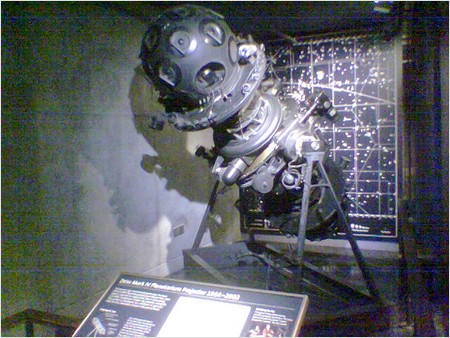 Last night Lori was able to get us into a preview of the Griffith Observatory in Griffith Park.
The observatory closed for renovation almost immediately after I moved to LA, and $93 million later it's just about ready to open to the public again.
One of my favorite things was the asteroid impact simulator ("Impact!"). My other favorite thing was the breathtaking sunset to the right, over the ocean, and then the incredible city lights against a black sky to the left, and the transition between them.
Posted by jjwiseman at October 20, 2006 09:42 AM