The FAA's Working on a UAV Plan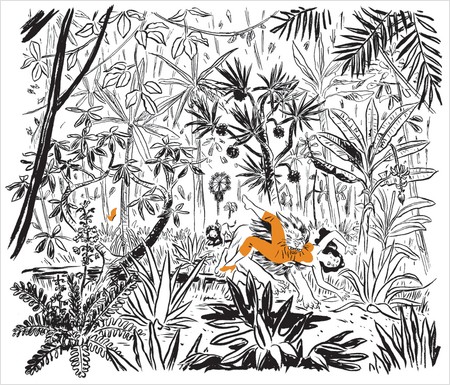 The FAA is going to figure out this UAV thing with Lockheed's help [via Paul Parkinson]:
LOCKHEED MARTIN SELECTED TO DEVELOP FAA ROAD MAP FOR UNMANNED AIRCRAFT SYSTEMS
Lockheed Martin will assist the FAA's Unmanned Aircraft Program Office in refining its operating plans and budgetary requirements by creating a five-year road map of government and industry UAS initiatives. By applying its technical, programmatic and specialized expertise in air traffic systems and airspace operations, Lockheed Martin will evaluate the current state of UAS mission needs, forecast their near-term demands on airspace capacity and chart a strategic plan to safely integrate their operations into the nation's airspace

The current UAS market in the United States is primarily driven by government customers at the Departments of Defense and Homeland Security, U.S. Customs and Border Protection and the National Oceanic and Atmospheric Administration, among others. Today, according to FAA, more than 50 manufacturers offer nearly 150 UAS products, with many others poised to enter the commercial marketplace
This seems to give a little more context to the FAA's effort:
At a meeting of the ASTM F-38 UAS standards committee in the FAA's Doug Davis announced the imminent future public release of the FAA UAS Roadmap, perhaps as early as August although that date may slip to the right. Mr. Davis presentation was directed toward ASTM's UAS standards development work and how ASTM and RTCA SC-203 standards meshed with the FAA's strategic plan to integrated UASs safely into the NAS. Mr. Davis described an ambitious organizational effort, populating his UAS Program Office with a full complement of staff throughout the remainder of this year and the well understood organizational budget discussions to ensure that funding is available to move his agenda forward. He's asked of the standards group to proceed assisting the FAA to "make the safety case" through standards directed toward a "How To" document for Program Letters and Experimental Airworthiness Certificates, using the analogy – you are the quarterback – I am the wide receiver – don't lead me too much or throw the ball behind me. Neither does the UAS industry any benefit. FAA is running as fast as prudence dictates.
And this:
Before even trying to figure out how make a detect-and-avoid system work, committee members had to start on some basics -- like describing and documenting what an unmanned aircraft is, and doing the same for their various aircraft systems, Kenagy tells Air Safety Week

[...]

The list of federal agencies also includes those with non-defense and non-security mandates, such as the Department of the Interior and the National Oceanic and Atmospheric Administration, as well as a range of local government agencies, Sabatini says.

"You name it, it's being thought of," an FAA spokesman tells Air Safety Week. "Right now, we are seeing UAs being considered for law enforcement surveillance, meteorological conditions studies, fire fighting, disaster relief, border enforcement, etc."

Thousands of UAs already are in use as profit-making ventures in the United States and around the world, said Embry-Riddle Aeronautical University's Robert Owen, testifying at the same March 29 hearing as Sabatini. Not only is there no current regulatory coverage, but most operators also have no insurance coverage. About the closest these craft currently come to being regulated in the United States is an FAA advisory circular on the safe operation of model airplanes.
Posted by jjwiseman at October 03, 2006 09:28 PM