Raytheon Universal Control System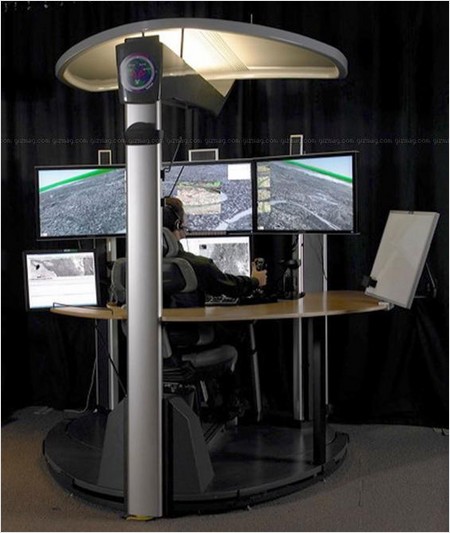 Raytheon has built a "Universal Control Station" for UAVs:
"We took the best-of-breed technologies from the gaming industry and coupled them with 35-years Raytheon UAS command and control expertise and developed a state-of-the-art universal cockpit built around the operator," said Mark Bigham, business development director for Raytheon's Intelligence and Information Systems business. "We broke down the operator's tasks and objectives and constructed a system built entirely around them, rather than building the system around the air vehicle first, without input from the operators."
They're apparently motivated by safety concerns:
A 2004 Federal Aviation Administration study titled "A Summary of Unmanned Aircraft Accident/Incident Data: Human Factors Implications," states that "a common theme across many of the mishaps reported involved a problem with the command interface to the system." The study also noted that "in the systems analyzed, human factors issues were present in 21 percent (Shadow) to 67 percent (Predator) of the accidents ... [these] numbers suggest there is room for improvement if specific human factors issues can be identified and addressed."
Speaking of safety, it's possible that the first death caused directly by a UAV crash has occurred (is that accident related to this one? Every reference to this alleged fatal accident seems to derive from this flightglobal.com article).
Posted by jjwiseman at November 15, 2006 12:17 AM