Trevor Paglen at Machine Project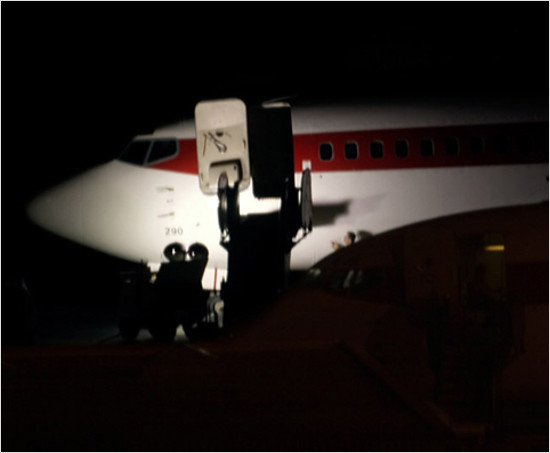 "Unmarked 737 at 'Gold Coast' Terminal/Las Vegas, NV/Distance ~1 mile/10:44 pm"
"A geographer by training, a conspiracy theorist by instinct and an investigative reporter by avocation", and "radical geographer, muckraking author and outlaw artist", Trevor Paglen will be talking at Machine Project in LA tonight.
He's been one of my biggest inspirations ever since his article in the Village Voice, "Planespotting: Nerds with binoculars bust the CIA's torture taxis".
Here's a description of a talk he gave in February: Trevor Paglen's talk at Transmediale.
Posted by jjwiseman at May 23, 2008 02:51 PM