I Don't Even Wear a Bow-tie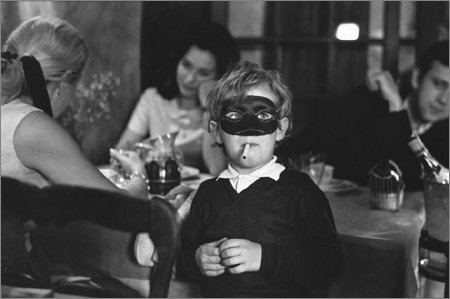 "I want to paraphrase Jon Stewart and say to John Wiseman: Stop, stop, stop, stop hurting Lisp."—Scott Reynen
Hi, Scott.
I figured I would send you a short note to give you some insight into my motivations, which I think it's possible you may have misjudged.
The reason that I posted a link a while back to your short review of that SLIME screencast is that I agreed with much of it. I love Lisp, and it took me months before I could actually finish that entire 55-minute video. And the bit at the end where he can't quit cleanly? That's kind of embarrassing.
I'm interested in how other people view Lisp, the things that lead them either to try it or to stay away from it, and the problems they have in using it. One reason I'm interested in those things is because I think there's lots of room for making Lisp better by fixing or minimizing the problems that even smart programmers run into when they consider using Lisp. And I selfishly want to benefit from those improvements myself.
"The idea that there is something better than Lisp is apparently inconceivable to some, judging from comments on the reddit blog. The Lispers instead quickly set about trying to find the real reason behind the switch. One assumed it must have been divine intervention, since 'there seems to be no other reason for switching to an inferior language.' Another figured something else must be going on: 'Could this be...a lie? To throw off competition? It's not as though Paul Graham hasn't hinted at this tactic in his essays...' Another chimed in: 'I decided it was a prank.' Another suggested the authors simply wanted more 'cut corners, hacks, and faked artisanship.'"—Aaron Swartz
I posted the stuff about Reddit because I thought that there may be something to learn by looking at the experience of a company that is pro-Lisp, is financed and mentored by a prominent Lisp-friendly figure, actually wrote version 1.0 of their code in Lisp, and still ran into trouble and rewrote their software in another language. Reddit's rewrite is no Lisp apocalypse, and it might not even turn out to be a very interesting event. But I think there's probably something to learn from their experience that can be used to improve Lisp. And Lisp can be improved.
"Despite my pride in my Lisp heritage, the time when I am closest to being ashamed of it is when I hear a Lisp advocate in the middle of a good rant."—Tim Converse
I'm sorry you got a bunch of morons posting comments to your site. I don't think I'm responsible, though. It's true that I post snippets of things without much context. But those snippets are the things that my brain found interesting, and the idea is that you can click on the link and get the whole picture for yourself. I may emphasize, but I don't think I slant. In fact I'm pretty sure some people think of me as a Lisp zealot while others consider me a Lisp traitor.
And I guess I'm cool with that.
Posted by jjwiseman at December 07, 2005 04:41 PM