SK8 Lives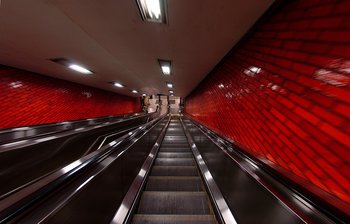 Skate is a an attempt to create an updated, open source version of SK8, which is Apple's old multimedia rapid development GUI builder. Mikel Evins, who actually worked on SK8 back when he worked for Apple's Advanced Technology Group, is organizing the project.
Having posted those comments stimulated me to contact Ruben Kleiman, who created SK8. I asked whether he would be willing to contribute to an effort to develop an open-source project in the spirit of SK8, and he said he would

Ruben conceived of Skate's ancestor, SK8, as a system for building applications by drawing them. Like its ancestor, Skate will be a system that enables you to assemble applications by dragging visual elements together and giving them behavior. It will be possible to 'open up' any object in the environment, inspect its innards, clone it, modify it, attach new appearances and behaviors to it, and, when the environment has been customized to the point where it is your application, it will be possible to deliver that application by saving the state of the environment to an executable file.

Skate is meant to be free and open-source, and to run on Mac OS X, Windows, and Linux
The source for Apple's SK8 is available via FTP. An old lemonodor post has screenshots of SK8 from Rainer Joswig. Ruben Kleiman has some photos of the original SK8 development team.
Finally, here's the comp.lang.lisp thread started by Mikel's proposal.
So, for those Lisp enthusiasts who pine for a media-rich, cross-platform, GUI application development platform in Lisp, here's your chance: you could volunteer to help out building a new generation of SK8 on one of the free Lisps.
Posted by jjwiseman at November 15, 2004 12:31 PM