X-47B Strike Force On Approach!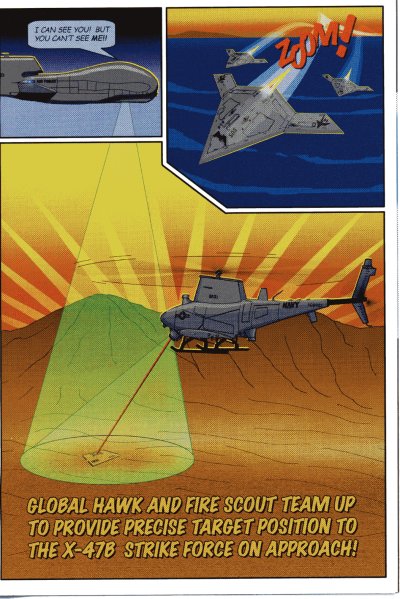 I'm working on clearing the lemonodor queue.
In September a Northrop Grumman UAV comic book came to light [via boingboing]. It's terrible and weird—they should have hired Patrick Farley.
Bill Sweetman, in his Aviation Week blog, puts it into the historical context of the military aviation industry promoting their products with comic books, and points out that it's also totally inaccurate and unrealistic.
I just enjoy the anthropomorphized, taunting Global Hawk in the upper left.
Posted by jjwiseman at October 17, 2007 07:47 PM