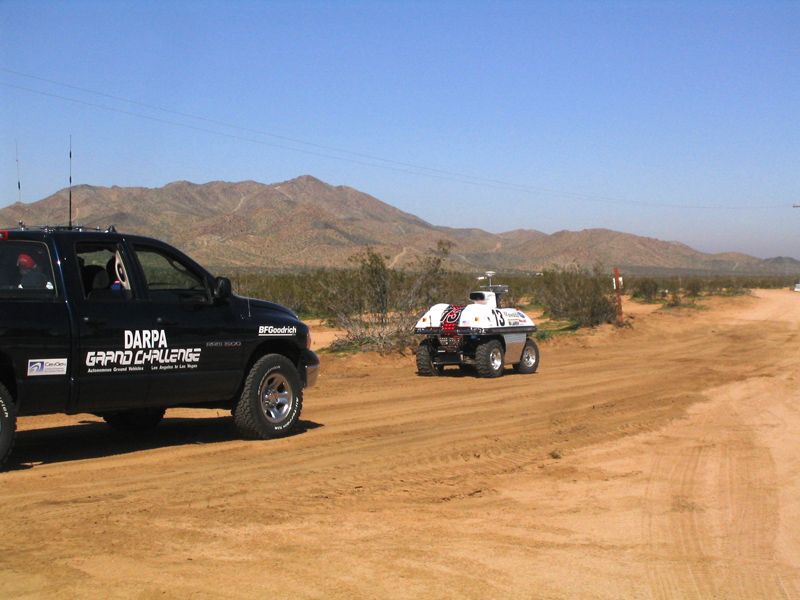 photo by john
Team Ensco's vehicle looked like a peanut. Peanut was one of the smallest, cutest robots on the track, and it started off alright (DARPA's official, final data says "Vehicle moved out smartly"), though it looked to me like its steering was really jittery, all overcorrecting.
Despite Peanut's cuteness, the announcer couldn't help but imagine aloud what a fleet of Peanuts would look like swarming through a middle east desert, protecting our young people and striking fear into our enemies. "Wouldn't that be something!"
The pickup behind Peanut is a DARPA chase vehicle. A chase vehicle follows each robot, carrying someone ready to hit the remote emergency stop switch in case of emergency. Additionally, there's a DARPA guy flying overhead in one of the helicopters with a master kill switch. Finally, if you're crazy, you can try to hit one of the bright orange manual kill switches required to be mounted on each robot. Just before it hits you.