OOPSLA 2005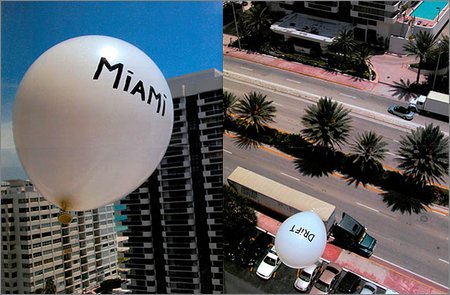 Eugene Wallingford has some great notes from this year's OOPSLA. Here are a few excerpts.
OOPSLA DAY 1: THE MORNING OF EXTRAVAGARIA:
Richard is motivated by the belief that computer science is in the doldrums, that what we are doing now is mostly routine and boring, and that we need a jolt of creativity to take the next Big Step.
OOPSLA DAY 3: ROBERT HASS ON CREATIVITY:
Creativity seems to happen almost with cause. Hass consulted with friends who have created interesting results. One solved a math problem thought unsolvable by reading the literature and "seeing" the answer. Another claimed to have resolved the two toughest puzzles in his professional career by going to sleep and waking up with the answer.

So Hass offered his first suggestion for how to be creative: Go to sleep.
This has been happening a lot to me lately; In the half hour or hour that I lie in bed just barely conscious before really waking up, I find that I come up with a clever solution to some tricky problem I'd been struggling with the night before.
OOPSLA DAY 3: SUSSMAN ON EXPRESSING POORLY-UNDERSTOOD IDEAS IN PROGRAMS:
Then Sussman showed what many folks consider to be among the most beautiful pieces of code ever written, if not the most beautiful: Lisp's eval procedure written in Lisp. This may be as close to Maxwell's equations in computer science as possible.

This is where Sussman got to the key insight of his talk, the insight that has underlay much of his intellectual contribution to our world:

There are some things we could not express until we invented programming.
Sussman's wonderful, inspiring talks at the last couple ILCs have convinced me that programming, and figuring out how to program, is one of the greatest intellectual challenges humans face right now.
OOPSLA THIS AND THAT 3: GEEK JARGON:
Example 2: At lunch, Guy Steele asked us if we ever intentionally got lost in a town, perhaps a town new to us, so that we had to learn the place in order to get back to a place we knew. Several people nodded vigorous agreement, and one guy noted that he and his colleagues use a similar technique to learn a new legacy code base. They call this air-drop programming. This is a colorful analogy for a common pattern among software developers. Sometimes the best way to learn a new framework or programming language is to parachute behind enemy lines, surrender connection to any safety nets outside, and fight our way out. Or better, not fight, but methodically conquer the new terrain.
Martin Fowler has a completely different take on the conference, with some good quotes.
Posted by jjwiseman at
03:25 PM
|
Comments (7)
|
TrackBack