Yeah
I missed Dave Eggers, Sarah Vowell and They Might Be Giants at UCLA, which might be a good thing.
I also missed the Yeah Yeah Yeahs. I love that their first release was a 13 minute long EP.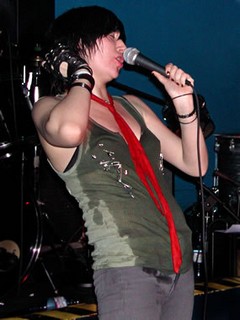 Then there's Coachella, which I am missing right now. Beastie Boys, N*E*R*D, Queens of the Stone Age, Ladytron, and Sonic Youth. What a lineup.
However, thanks to squishy I did not miss the video for Beautiful, by Snoop, featuring Pharrell of N*E*R*D.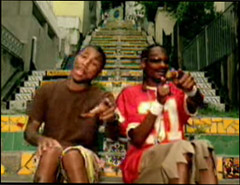 I hope you're not expecting me to use Snoop slang or something now. At this point I don't think I'd be surprised if my mom called and said "Visit Chicago this summer, fo shizzle."
Posted by jjwiseman at
11:44 AM
|
Comments (0)
|
TrackBack